By Jesus Miguel Hernandez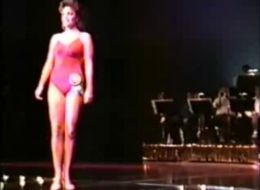 Sarah Palin is sexy. She's down-right fuckable. I'm not sure if it's the Tina Fey, vulnerable-yet-spunky-librarian-MILF thing she's got going on, or if it's just the fact that insane right wing chicks are universally hot (see
here
,
here
,
here
,
here
,
here
,
here
, and the exception that proves the rule
here
).
I've noticed, however that some people have confused her insane come-shag-me-until-I–believe-in-global-warming looks with actual astuteness. In the interest of deflating our collective wood, I'd like to remind everybody that Sarah Palin is a functional moron (see
here
,
here
,
here
, and another fugly conservative
here
). She does not believe in protecting endangered species, evolution, or teaching safe sex—preferring instead the all but
debunked
abstinence only programs
. Tom Perrotta wrote an excellent
article
about the bizarre paradox of sexy abstinence advocates for
Slate Magazine
.
There's no shame in wanting to have weird, degrading, amoral sex with Sarah Palin. I know I do. But please, don't cast your vote for anyone based on their sex appeal. There's a reason penises aren't allowed to vote.
UPDATE:
If i didn't make the case against Sarah Palin, let Sarah Palin do it:
Watch CBS Videos Online
What language do they speak in Alaska?